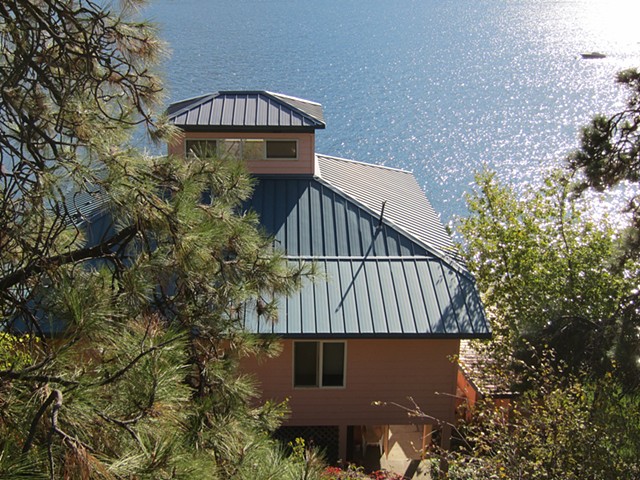 Patricia Tusa Fels, founder and principal of PTF Architects, has over thirty years of experience as an architect. Establishing a strong response to place is the focus of her firm. Whether the project includes site design, new construction, renovation, and/or historic preservation, the goal is to conserve and enrich the character of unique environments. Buildings are designed to clearly reflect the existing urban or rural fabric, and the needs of clients. Patricia is a practiced listener and brings a seasoned sense of looking to the task. For Patricia, sustainability means saving and restoring buildings and designing new structures that minimize energy consumption.
PTF Architects is a small firm and Patricia works with every client from preliminary design to completion of construction. A graduate of the school of architecture at University of California, Berkeley, she is a registered architect in the state of Washington. PTF Architects is based in Fall City, Washington; Patricia has also lived and worked in Italy, Malaysia and India.
As a complement to her architecture work Patricia writes extensively about cities, change, and the importance of place, especially the role of vernacular buildings. Her writing has been featured in journals, magazines, newspapers, on the web and in books.